You've got the ideas, but you can't always find the right words.
You thought your book might be done, but your beta readers have reservations.
You know you're probably being too wordy. Overcomplicating things. Have you explained that thing too many times? You're not sure what to cut and what to keep.
You're not sure if your argument even makes sense at all. It usually comes together in the end – but not before you've spent far too long agonizing over every other sentence.
You loved writing the book, and now are ready for that final polish before sending it out into the world.
Proof-reading will help you find errors like spelling and punctuation, but a good copy editor will also make sure that you're making sense.
Your copy editor works with you to help you choose the strongest words possible, to help maintain your voice throughout the manuscript and to help you from making distracting errors.
Often we are too close to our own work to see what might be missing. We automatically read into the text our original intentions and meanings, regardless of what the prose ACTUALLY is saying.
The proof of your prose lies with the reader, not the writer – so you want to be sure the reader sees and understands exactly what you intend them to. For that you need another person – a copy editor.
How it works:
You send me the best version of your manuscript. As close to 'done' as you can get it on your own. I can absolutely make your book stronger, but I'm even more effective when you do your best too. I recommend this book for self-editing.
I will read your book thoroughly and carefully, on the way correcting word choice, spelling, sentence structure, and more. I'll make comments indicating inconsistencies or questions/doubts I have as a reader. You'll find suggestions throughout that you can ignore or incorporate as you see fit.
I send you a fully marked-up document with all changes tracked, as well as a second document full of my notes and recommendations, and explanations for my thoughts.
Some of the things I look for include …
Word choice: Is the word or phrase you selected the strongest possible? Are you talking around an action instead of using the one-word alternative to describe it? Are you using passive or active construction?
Rhythm: How do the sentences sound? Are you using all short, snappy or all long, meandering sentences? Can we mix it up to balance? Do the sentences need to be cut or combined? Are your paragraph breaks in the best place?
Consistency: Did your character get beat up, is bruised and bloody but none of the other characters appear to notice? Is your character 37 years old in chapter one, but then 30 years old in chapter twelve? Is everything in the correct point of view?
Distractions: Do you tend to use the same phrase over and over? Do two of your characters have names that are just too similar and keep tripping me up?
Copy editing is charged by the word and the level of editing needed– so whether you're writing a long fantasy novel or a short crime serial the rate is the same. The rate starts at $0.02  per word and up depending on the level of editing needed. If you are interested in booking, I'll look at a small sample of your manuscript to determine how much to charge and we can move forward from there.
Copy editing service includes:
full mark-up of your document with 'track changes' so you can accept or decline any of my recommendations to match your personal style
highlighting awkward sentences or language, with recommendations for words and phrases to substitute
highlighting overused words, phrases or character mannerisms
identifying inconsistencies (such as character description, plot over the whole of the book, etc)
further resources or reading suggestions as needed
proofreading for punctuation, grammar, spelling and consistency (as I notice them. You may want to hire a separate proofreader after you have revised)
optional phone call or chat to discuss my comments, recommendations and any questions you may have after getting my edit back
ALSO AVAILABLE:
Thorough beta read of your completed manuscript
proof-reading ONLY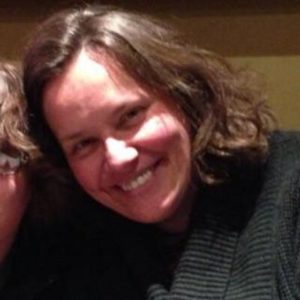 Amy is delightful to work with, and I wouldn't hesitate to trust my writing to her in the future. She catches and helps enhance the details and patterns in grammar, word choice, and storytelling itself that bring out the best in a story. Clear and enjoyable comments make Amy's advice something a writer can look forward to!
          Kari Kilgore, author of Until Death
Amy is a true joy to work with. The rapid turnaround took nothing away from the quality of her work. Her comments were concise, to the point, and made perfect sense. I'd highly recommend Amy to anyone who is serious about making their stories shine!
Jason Adams, author of Agonist



I enlisted Amy's help on my second book, which I already felt was better than my first, and she helped me take it up several notches. The most useful things she helped me do were:

Work on some unintended character issues that my alpha reader identified, but couldn't give strong enough feedback so that I could fix them. With Amy's help I zeroed in on them and later beta readers didn't report any issues at all. In fact, one beta reader was surprised how little feedback she had for me compared to book 1, and one of my first reviewers highlighted the initially problematic character as one of the strengths of the book!
Significantly tightened up the pacing in a few places through some reordering and streamlining of scenes and sequences
Identify some tics in my writing that I'm now very aware of.
Helped me better integrate one portion of the story into the whole, or face a nuclear alternative.

The result is a much stronger book, and one I'm very proud to be releasing.

Jamie Maltman, author of Blood of the Water
FAQs
How does it work?

After you contact me, I will ask for a small excerpt (about 5-10% of the full manuscript) to edit and assess how much is needed. This gives you an idea of how I work, what I notice, what I might recommend, as well as allows me to give you an exact quote on the full job.
I require 30% deposit to begin the edit, and the remainder due upon delivery. Most writers will receive a fully marked up manuscript document (with all changes and edits indicated) as well as a separate Word document of my notes and thorough discussion of the strengths and weaknesses I have identified.
How much does it cost?
Depending on how much work needs to be done, you will be quoted from $0.02  per word and up depending on the level of editing needed. (most books fall between $0.02 and $0.06 per word). Full cost is based on the word count of the document you send to me, regardless of any deletions or additions I make during the edit. Payments go through PayPal.
How long does it take?
This depends on the amount of editing that needs to be done. I can generally edit about 40,000 words each week.
What if I don't agree with your assessment?
That is no problem at all. I act as a sounding board and guide. Being an indie author means that you get final say. You get to make the decisions about what edits go in the book and what are tossed.
I will be providing my strongest opinions (and why something is not working), as well as recommendations for correcting, but it is up to you to decide if you agree for your own manuscript.
I'd really love a full developmental edit. Can you do that?
I can. But I would rather refer you to my own developmental editor who has helped me with a full manuscript as well as critiquing an outline before I wrote the first draft. You're much better off working with Clark Chamberlain for story-specific help.
I really only need a proofreader. Can you just do that?
Yes, I do offer proofreading as a stand-alone service for $0.005 cents per word.
Save
Save
Save
Save
Save
Save
Save
Save
Save
Save
Save
Save
Save
Save
Save
Save